TechBeach Focuses on FinTech at new Conference in Bermuda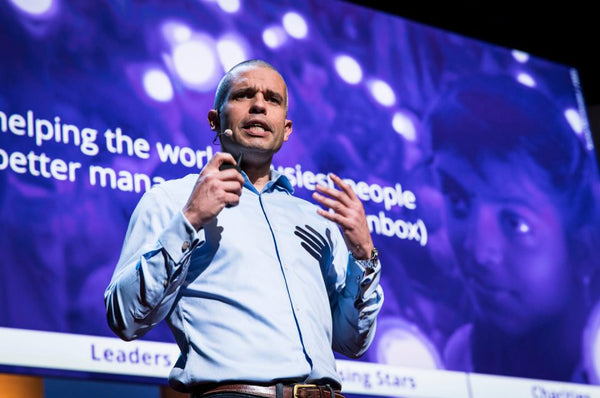 TechBeach is heading to Bermuda! And this time we're applying our unique formula exclusively to the topic of financial technology.
Omnipresent. Ubiquitous. Pervasive. Call it whatever you want, the fact remains that FinTech is everywhere, embedded in everything. 
Much more than a buzzword reserved for the financial services sector, it has become applicable to every company doing business with financial entities. In other words, fintech is relevant to all businesses. Which means that understanding this niche is essential to the success of any forward-thinking enterprise. 
As such, from October 17-18, 2019 TechBeach will host a meeting of some of the greatest minds in the fintech space, in collaboration with the Bermuda Business Development Authority and the Bermuda Tourism Agency.
The conference will deliver rich and meaningful content that participants can transform into effective actions. Under the theme FinTech: Innovation Island, Day 1 will hone in on the nuances of financial technology, while Day 2, dubbed Innovation Island, will address the transformation of industries.
Following the format of all TechBeach events, this Bermuda-based retreat will facilitate meaningful collaborations, open dialogue and valuable contact hours with tech leaders and influencers. Through a combination of presentations, panel discussions and networking activities, every attendee will leave the retreat with a firm understanding of the financial innovation space; a 360 degree view of the opportunities and the hurdles that exist; as well as the connections necessary to profit from this evolving sector. 
Most notably, due to our strategic partnerships with key entities in Bermuda, attendees will have access to a concierge service that will guide them through the process and benefits of domiciling in Bermuda. 
With a land mass of only 53.2 km², you'd be hard pressed to envision this isolated island in the middle of the Atlantic Ocean as a hub for technology and innovation. However, considering that Bermuda holds treaties with 120 nations around the world and offers 0% income tax, corporate tax and capital gains tax, it's not difficult to see why it is the 2nd largest reinsurance domicile in the world. 
And, with a workforce comprising over 1,000 professionals specially trained to support the sector, it is easy to accept that Bermuda is indeed a global regulatory leader in fintech and blockchain technology.
Under the stewardship of Premier David Burt, Bermuda has positioned itself as an attractive destination for global entities thanks to its comprehensive regulatory framework: the Digital Assets Business Act of 2018 (DABA). 
This targeted attention to fintech is what encouraged peer-to-peer payments technology company, Circle, to establish its international headquarters in Bermuda. And it's also what endeared TechBeach to consider the island as the destination for this niche retreat. 
According to our Co-Founder Kirk-Anthony Hamilton, "Bermuda has been proactive as a small island emerging market to ensure that it keeps pace with the global technological revolution. This is a bold, impressive and inspiring move by any standard but what's most appealing is that they're focused on the greatest strength a small territory can offer - friendly and fast regulation to meet the needs of a rapidly shifting environment."
As we countdown to this inaugural fintech conference, TechBeach looks forward to leveraging Bermuda's significant expertise in regulatory management to ensure Innovation Island serves as a mecca for thought-leaders, innovators and executives all seeking to share their knowledge, or gain a deeper understanding, of the digital asset industry.

Are you ready to deep dive into the world of fintech? Register for Innovation Island today! With limited spots available, you don't want to miss out on this trailblazing opportunity.