Spotlight on Startups: 3 Niche Caribbean Startups to Watch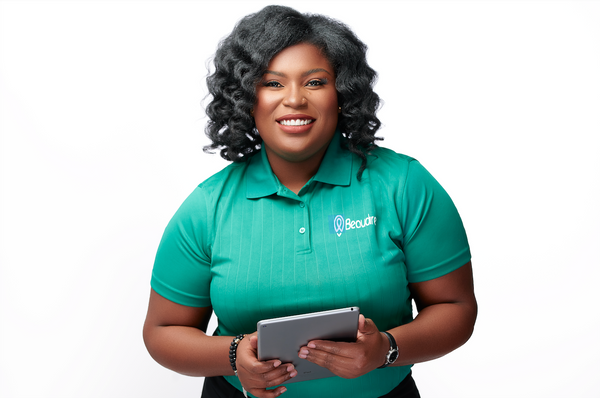 Startup culture has been thriving in the Caribbean and entrepreneurs are becoming increasingly innovative as tastes evolve with global trends. This week, Spotlight on Startups shines a light on three Caribbean startups that have carved out unique niches in their bids to serve and support under represented markets. All participants in TechBeach's TBR LAB accelerator program, these companies are only at the start of successful journeys to sustainable growth. Here's what they have to offer.
Beaudire, The Bahamas
Beaudire is the first niche beauty marketplace in The Bahamas, and the Caribbean. The web and mobile application was designed to support beauticians by providing them with an online resource to showcase their offerings and facilitate the booking of appointments 24/7. Through Beaudire, customers are able to search and compare vendors, as well as review services. While vendors are given access to convenient virtual features such as automated reminders, in app messaging, and an online payment portal. Having recently received funding from the Small Business Development Center, Beaudire's founder, Reynadia McPhee, sees this as validation for the positive impact her venture has had on the community thus far. And, according to McPhee, this is only the beginning: "We are focused on building a community around our product to not only drive impact but to effect change for the wider community that represents all facets of black women."
Rent My Tutor, Trinidad & Tobago
Rent My Tutor is the Caribbean's first EdTech platform with an expressed focus on nurturing girls and women in technology through certification courses, internship, mentorship and job opportunities. The company's founder, Kemby Ross-Jones, believes that, "To succeed in today's learning environment, students need 3T's: A Teacher, Technology, and Training." And she aims to provide the aforementioned through a team of qualified and passionate tutors who have mastered the art of leveraging technology to help students learn. Thus far, this approach has proven to be a winning formula, both for the platform, and its clients. In 2021 Rent My Tutor achieved a 100% success rate at the 2021 CSEC exams. The comany also launched a series of STEM coding camps, and had the opportunity to collaborate with the Inter-American Bank to facilitate STEM sessions at IDB's Cheer Fair Summer Camp.
Rvffian, Jamaica
Rvffian has emerged as a brand committed to boosting black men's self-image and confidence through quality beard care. Founded by Jaime Martin during his own journey to self discovery, this online male-care company has successfully carved out a special space for black men in the thriving self-care market. Through the promotion of high-quality beard-care tools, products, and education, Rvffian takes a holistic and expert-driven approach to beard care. According to Martin, "These tactics, coupled with the aim to build strong connections with male grooming companies will help to set Rvffian apart from other competitors while building a strong foundation in the industry." Named in the Online Business category of Digital Jamaica's People to Watch 2022 list, it is clear that this is just the beginning for Rvffian as the company explores plans to build an online community of "beardmen" and expand their product offerings.
---
As is the case with the rest of the world, the Caribbean tech industry continues to evolve at an impressive pace. TechBeach remains committed to shining a spotlight on the men and women who are successfully leveraging technology to carve out and define new markets. If you know of a Caribbean startup that is making great strides in their industry, please share their story with us at info@techbeach.net. We'd love to feature them!  
Enjoyed this edition of Spotlight on Startups? Want to learn more about what's happening in Caribbean tech? Subscribe to our Beyond the Surface Newsletter for exclusive content and timely updates!