Spotlight on Startups: Innovative Caribbean Startups to Watch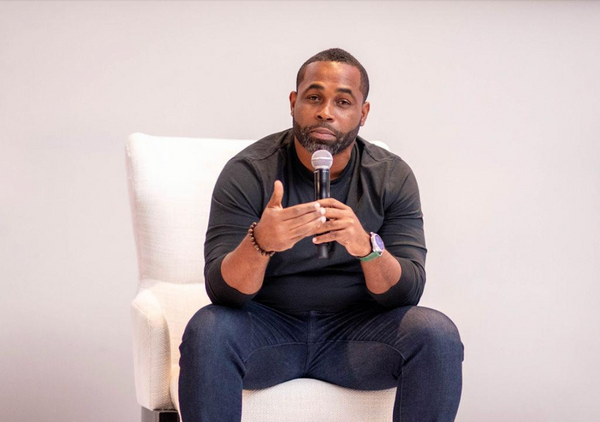 Entrepreneurs across the Caribbean are successfully leveraging technology to fuel innovation. In recent years, solutions to pressing problems have emerged in a wide range of tech-enabled applications. This week, Spotlight on Startups focuses on three startups in the TechBeach community that have tapped into the power of ecommerce, AI, and neuro-tech respectively.
Caribshopper, Jamaica
Caribshopper is an online marketplace focused on facilitating economic growth in the Caribbean. Approximately 80% of manufacturers and merchants in the region don't possess the expertise and/or resources to build and scale an international business online, according to the company's CEO and cofounder, Kadion Preston. Caribshopper effectively fills that gap. Merchants are able to list their products on caribshopper.com at no cost and gain access to a global market with ease. "We handle the fulfillment and logistics, payment processing, and customer acquisition required for Caribbean merchants to successfully sell direct-to-consumer in the US, UK, and Canada," Preston said. Having launched in 2020 the company has already achieved significant milestones, including becoming the first e-commerce site to deliver authentic Jamaican patties from two major manufacturers directly to the doors of customers in the US and Canada. Next on the horizon, Caribshopper intends to expand its reach beyond Jamaican and Trinidad & Tobago, with plans to launch distribution channels in Belize, Haiti, Barbados, and the Bahamas. 
HelloScribe, Jamaica
HelloScribe is an AI-enabled startup that prides itself on being "the future of PR and Marketing." Founded in 2021 by Paul Thomspon, the platform was developed to solve the very real problem of burnout amongst PR and Marketing professionals who consistently work on tight deadlines. While similar services focus exclusively on "content writing", Thompson believes HelloScribe sets itself apart by addressing the three key areas that define the industry: research, innovation, and content. "We're putting these three components together to make HelloScribe a platform that delivers not just great content, but also breakthrough ideas," he said. The idea generation and content writing assistant is powered by Natural Language Processing (NLP), allowing individuals to create marketing copy, PR messaging, content topics, questions, and quotes, as well as generate articles, speeches, press releases, and more. It also features a brainstorming tool that aids in the development of concepts for PR Stunts, social media campaigns, and even new product ideas! According to Thompson, "We believe innovation and creativity are the last legal competitive advantage in business. We are empowering individuals and companies to accelerate innovation and creativity using artificial intelligence."
Allegori, Trinidad & Tobago
Allegori is a neuro-tech platform that seeks to enhance human performance and wellbeing. According to its website, the company uses "neuroscience and psychology to solve problems for people and businesses." From treating insomnia to improving focus in both children and adults, Allegori prides itself in developing "neuroinnovations" that increases engagement, reduces mental fatigue and stress, and improves self-regulation. The techniques used have been applied to over 700 clients, ranging from students, to business professionals, to athletes. Feedback thus far has been overwhelmingly positive, with TechBeach's own cofounder, Kyle Maloney, describing it as something "so simple a child can do it, but so profound that the impact is felt no matter how old you are."
---