FinTech: Innovation Island 2019 - The Highlight Reel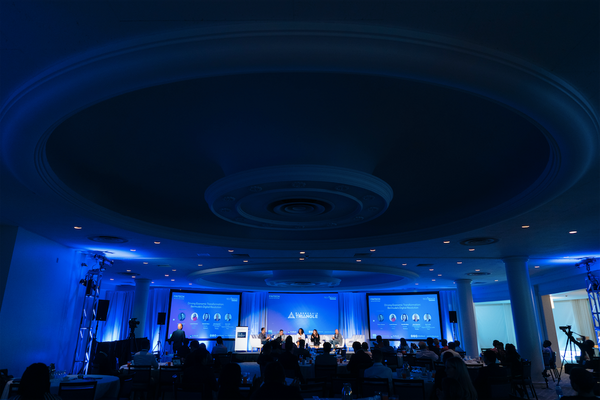 TechBeach Retreat was present and accounted for at Bermuda's inaugural Tech Week 2019. From October 17-18 we hosted FinTech: Innovation Island, gathering some of the world's foremost experts in the industry, along with key personnel within Bermuda's government and regulatory bodies. A lot of ground was covered over these two days but here are the top highlights.
1. Bermuda government now accepting payment in digital currency 
Bermuda's government is taking the lead in the adoption of cryptocurrency by accepting payment for goods, services and taxes in the form any regulated one-to-one US dollar stablecoin. The Honorable E. David Burt, Bermuda's Premier, discussed this groundbreaking decision during his fireside chat with Forbes journalist, John Koetsier, during day one of Innovation Island. "One of the things I think are key towards the adoption of digital currencies is to make sure that governments are on board," he said. "And in order to see them function here locally, the government has to take the lead." The government will also start issuing payments to domestic vendors who are open to accepting the coins.
2. Reinvestment in the Workforce is Imperative
The 4th industrial revolution is here and it isn't going anywhere. This, according to Goldman Sachs Vice President, Kome Emuh, during her presentation on the topic. That being said, Emuh dispensed some sage advice to startups and large corporations alike: invest in your workforce. "Developing and nurturing employees is key," she said, emphasizing the need to upskill staff "so they can learn emerging technologies, become more data literate and further validate processes in order to be more effective and efficient in their roles."


3. Electric Cars will transform Bermuda's Transportation System 
The future of transportation in Bermuda is electric. That is, if Current Vehicles' co-founders John-Paul Doughty and Piers Carr have anything to say about it. The business partners shared their commitment to lowering greenhouse gas emissions and improving the visitor experience with Grit Daily while at TechBeach Bermuda. Their fleet of over 130 vehicles is available at four locations throughout the island with access to over 300 charging stations strategically placed to increase visitor interaction with local businesses. According to Carr, "If we could provide our visitors with a safe, reliable and eco-friendly mode of transportation, and pair it with an app based advertising platform to showcase all of the hidden gems, we could make the island more accessible than ever." 
4. Bermuda is an ideal base for fintech entrepreneurs
Having recently introduced regulations designed to create an ecosystem that will allow innovation and technology to thrive - particularly as it relates to the applications of blockchain - Bermuda now has the resources to support startups in this field. The emergence of relevant training programs to upskill workers, along with an innovation hub, means that entrepreneurs and financial services regulators can work together and develop along with the technology. According to Inc's Peter Gasca, "it is well worth considering the island as a place to start, as it has the resources, firms and agencies necessary to maneuver the system."
5. Some of our Favorite Quotes from TechBeach Bermuda
"Distributed ledger technologies will...make society fairer...more equal, and will provide more power to those who do not have power." - The Honorable E. David Burt, Premier of Bermuda
"You cannot apply the old business model to the new environment and hope to be successful." - Kome, Goldman Sachs
"We're investing in financial technology companies...because by their growth, their knowledge, their capabilities...we can grow our economies together." - Denyse Ramnarine, Republic Bank
It was an incredible experience taking TechBeach to Bermuda and being a part of the island's FinTech Week. Amazing things are happening in this space and we are excited to be a part of the conversation. Now, we're looking forward to hosting TBR Jamaica from December 5-7, 2019. See you there!