5 Caribbean Artists Leveraging the Million Dollar NFT Market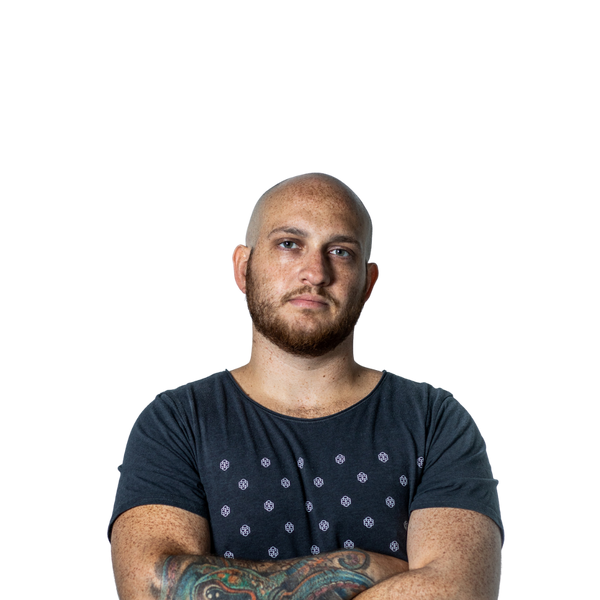 Non-Fungible Tokens (NFTs) have emerged as a flexible and highly lucrative revenue source, paving the way for artists to substantially profit from their work. Recognizing the potential this digital medium has to expand their audience to a global market, several Caribbean creatives have embraced NFTs as a viable avenue through which they can sell their art. And who can blame them, considering that the most expensive NFT ever sold, Pak's 'The Merge,' fetched a price tag of about $91.8 million as recently as December 2, 2021? 
In this article we take a look look at 5 Caribbean artists who have successfully entered the million dollar NFT market.
Nicholas Huggins
Trinidadian artist, Nicholas Huggins, made a name for himself when his work was featured as the backdrop for Kes the Band's live album We Home, at the height of the pandemic. Huggins's journey in the NFT space only began after friends advised him that his artwork would translate well in the new digital medium. He started by doing 50 limited edition prints then followed this up with several additional successful NFT launches, including the sale of a collection for approximately US $2,000, with a single piece coming in at about 0.3 Ethereum. In an interview with Loop News, Huggins affirmed his belief in the long-term viability of NFTs, stating "I wanted to be an early adopter and put my work on those platforms now so when it achieves mass adoption I would be one of the first to do work like this."
Bonito Thompson, Jamaica
Bonito Thompson, also known as Don Dada, is a Jamaican artist who's made major strides in the world of digital art expression. As an artist, Thompson merges his love for dancehall music with his love for art, a pairing that has yielded several collaborations, including with Grammy-winning artists Common and Damian Marley. Since 2019, he's added augmented reality (AR) to his repertoire and in 2021 he hosted, Paper Planes, an AR art show. Previously named as Kingston Creative's Artist of the Month, Thompson also showcased his Genesis NFT Collection earlier this year, describing it as the "first collection of augmented reality art that embodies the essence of Jamaica." 
Shontelle Layne, Barbados
Barbadian singer, Shontelle Layne, began her foray into the NFT space after pandemic restrictions canceled live events and she started looking into the viability of forex trading. While speaking with Loop News she revealed that she got the motivation she needed to pursue her own collection when one of her favorite bands, Kings of Leon, released an NFT. In April 2021 Layne successfully launched 11 NFTs to celebrate the 11th anniversary of her platinum-selling song 'Impossible'. Her first line of NFTs comprised of customized artwork and a cameo in the music video, along with other unique elements. One NFT was sold for US $15,000 by a buyer from Dubai.
Roshaun "Bay-C" Clarke, Jamaica
Once a member of a group The New York Times hailed as "The world's greatest dancehall-reggae boy band," former TOK singer, Bay-C, made his entrance into the lucrative world of NFTs in April 2021. This feat registered him as the first reggae and dancehall artiste to sell an NFT with his artwork, Holy Temple. In this interview with Loop News, Clarke mentioned that he learned about NFTs while recording his sophomore solo album in Berlin and he says its his inclination to be "a bit of a mad-scientist" that led him to this particular digital space. He believes that NFTs are a game-changer for creatives as it allows them to connect directly with customers, cutting out the middle man. During his auction Clarke sold three of his seven NFTs which started at .01 Ethereum. He also generously gave away the remaining NFTs to key supporters. 
Anya Ayoung-Chee, Trinidad & Tobago
Entrepreneur and fashion designer, Anya Ayoung-Chee made her NFT debut in September 2021 with the introduction of WYLD TING, an audio visual campaign to launch her festival wear brand WYLD FLWR. The NFT was a collaborative effort among various artists with the resulting product being a combination of photography, digital artistry, and music. The pioneering Project Runway Season 9 winner didn't stop there however. In March 2022, WYLD FLWR joined major global fashion brands like DKNY and Dolce & Gabbana in the first ever Metaverse Fashion Week. In an interview with Loop News Ayoung-Chee expressed her confidence in the future of NFTs because "it creates a wider audience. An emerging designer from this part of the world can be exposed to a massive audience." 
---
These Caribbean creatives must be commended for orchestrating this shift to NFTs to market, and distribute their work. If you know of any that weren't featured in this article feel free to tell us in the comments below! We'd love to highlight them in the future.
Looking to get more amazing news on tech and innovation in the Caribbean? Subscribe to our newsletter for regular updates!